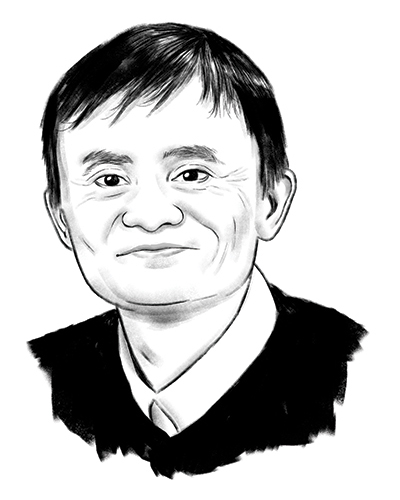 In February 1999, a boyish-looking former English teacher with no specialized computer training gathered a handful of new employees in the eastern city of Hangzhou to communicate the goal for his newly launched start-up: to compete with Silicon Valley.
"Our brains," he insisted, "are just as good as theirs." Jack Ma, it's now certain, was right. On May 6, Ma's company, Alibaba, filed with U.S. regulators to offer shares of an e-commerce company that handles more transactions than eBay and Amazon put together. The September 2014 IPO raised $25 billion, making it the largest IPO in the dizzying history of U.S. high finance. (Alibaba is currently worth more than General Electric.)
Ma's ambition doesn't stop there. With an acquisition strategy encompassing mobile, digital media, and logistics, Ma has set his sights on ruling the commercial web in China as well as the United States. Alibaba has even launched an e-commerce site stateside to compete directly with Amazon and eBay.
While eccentric — to celebrate the 10th anniversary of Alibaba's founding, Ma donned drag and sang a song from The Lion King — Ma is also a poster child for his country's rise. A scrawny, mediocre student enamored of foreign tourists ultimately founds the company that becomes the toast of the U.S. stock market. What could be more Chinese than that?