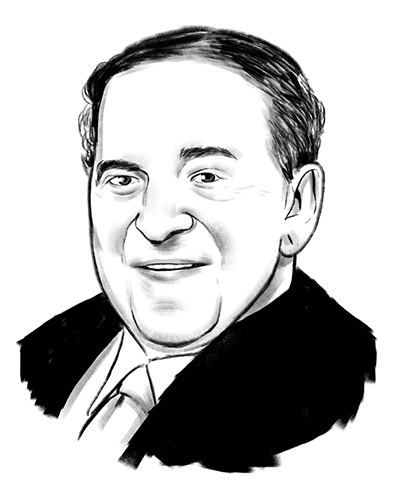 In 2004, when Sheldon Adelson opened his Sands Macau, the place was a "seedy backwater," in his own words, and Adelson himself a "Strip bit player," according to Forbes, with a single ailing casino brand. As of early 2015, Adelson was worth $28.9 billion and Macau, the tiny territory that reverted from Portuguese to Chinese control in 1999, had seen itself transformed into the world's gambling mecca, with 2013 gaming revenue of $45.2 billion — seven times that of Las Vegas.
No other American is so inextricably tied to a Chinese territory, and no other Chinese territory is so buoyed by an American investor. Adelson was the first to see potential in Macau as a vacation destination for the burgeoning class of mainland Chinese pleasure seekers, who showed a whopping penchant for casinos once it became easy for them to reach Macau. Some of that money has found its way stateside, into Republican politics; Adelson is a huge donor to the GOP and something of a kingmaker among Republicans in presidential primaries.
Adelson's position is not unassailable. In 2014, China's anti-corruption campaign started to scare off certain high rollers, putting a serious dent in Macau's gaming industry. U.S.-based operators like Sands are still planning to build new casinos and resorts, hoping that exponential growth is still in the cards. But as any longtime player in the great casino of China probably knows, the house always wins.