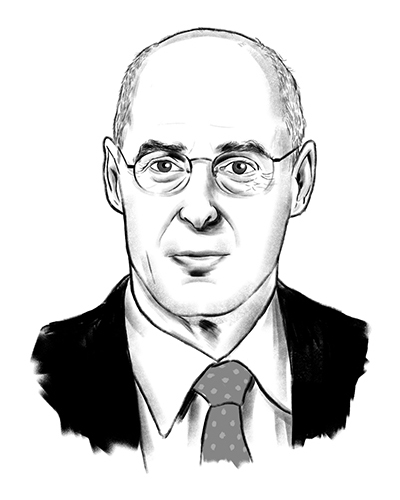 Henry Paulson speaks perfect Chinese — not the Mandarin pursued by eager young language students, but the tongue of pragmatism and commercialism learned over decades of building trust with China's top politicians.
As Goldman Sachs's chief executive, Paulson visited China over 70 times throughout the 1990s and early 2000s. He met Xi Jinping when China's current president was just a regional party boss, befriended anti-corruption czar Wang Qishan when he was still managing a state-owned bank, and watched the 2004 U.S. presidential election returns on television with ex-premier Zhu Rongji. Paulson flew into Beijing in June 2003, when the country was reeling from the SARS epidemic, earning praise from Chinese state mouthpiece People's Daily as a "hero at a time of calamity."
When he became President George W. Bush's second Treasury secretary in 2006 — a job Paulson reportedly accepted after consulting Zhou Xiaochuan, the head of China's central bank — Paulson brought his China insights into the White House, spearheading a series of high-level trust-building talks between the two nations. After leaving the Treasury in 2009, Paulson established an eponymous institute, focused on China, to promote economic reform and advance environmental protection. His meetings with Chinese leaders still receive headline treatment in state media, demonstrating that his friends in high places are still listening.